DESCRIPTION
A great addition to any garden, this 10ft trampoline with enclosure from Plum is designed to keep the user within a safe area, thus reducing the risk of falling. The frame is made from steel, galvanized inside and out for rust free protection and increased strength. The 56 high quality zinc coated steel springs ensure extra durability. The jumping mat provides excellent bounce performance, and the weather protected foam pads provide safe cushioning.
FEATURES & FUNCTIONS
Maximum user weight is 75 kg
Adult supervision recommended at all times
Only 1 user at a time
Allow a safety perimeter of 2.5 m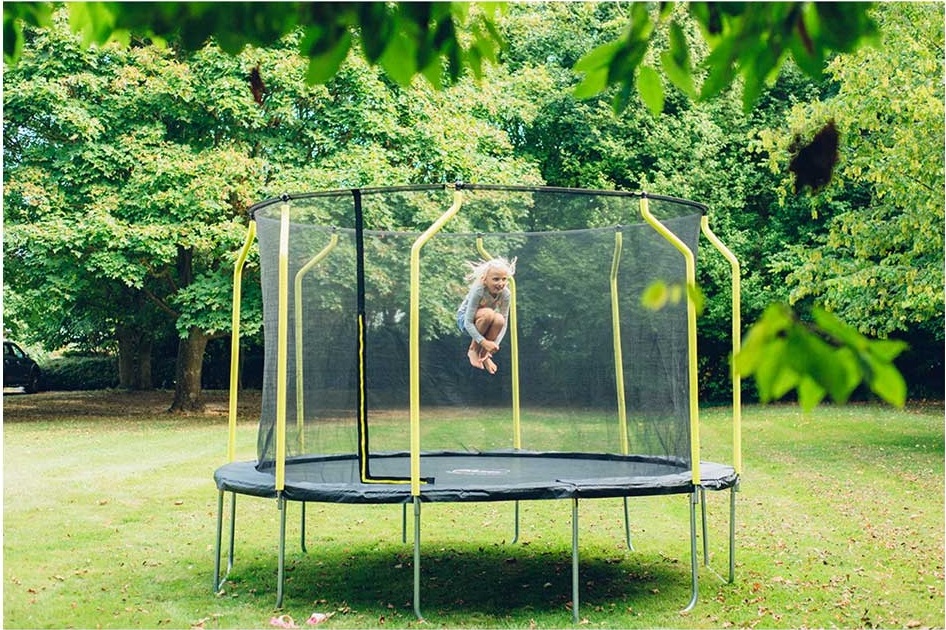 PRODUCT DIMENSIONS
L 305cm x W 305cm x H 250cm
PRODUCT WEIGHT
50kg
WARRANTY
Frame: 1 year
Other Parts: 6 months
WARNINGS
We recommended adult supervision at all times. No more than one person at any one time. For outdoor domestic use only. Minimum user age 6 years. Maximum user weight 100 kg. Replace the enclosure net after one year of use. We recommend you place the trampoline on a level surface at least 2m from any overhead structure or obstruction such as a fence, garage, house, overhanging branches, laundry lines or electrical wires.
PRODUCT VIDEO